Top Stories
Sep 20, 2019 | 3:19 pm
When the flooding in Madison occurred last week, Brad Lawrence, city electricians and other utility workers faced serious challenges protecting Madison's electrical grid and keeping the city's wastewater system from becoming overwhelmed.
Sep 20, 2019 | 3:17 pm
Lake County Commissioners approved a resolution on Tuesday morning creating a Tax Increment Financing (TIF) district within the city of Madison for the purpose of developing affordable and workforce housing. The vote came after 11 individuals, many of them community leaders, spoke in support…
Local News
Sep 20, 2019 | 5:14 pm
The Madison City Commission will consider approving a resolution that would establish a moratorium on city-issued building permits for multi-residential housing in Madison's historic district when it meets at 5:30 p.m. on Monday at City Hall.
Sports News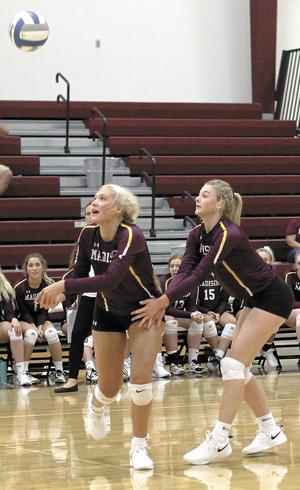 Sep 20, 2019 | 3:25 pm
After a slow start, the Madison Lady Bulldogs rolled to a 3-0 (25-21, 25-20 and 25-12) Dakota XII Conference win over the Vermillion Tanagers on Thursday night in the Madison High School Gym.
Sep 19, 2019 | 3:19 pm
The Colman-Egan girls cross country team tied for second place in the Arlington Invitational held at the Lake Region Golf Course on Tuesday.